This handout is very close to my heart. It is my all time favorite handout of mine, representing my  favorite talks of all time. The thing I loved most about this talk is that he seems to understand how fear of not being enough can lead to judgement of ourselves and others. And stopping the fear can lead to all kinds of blessings and faith.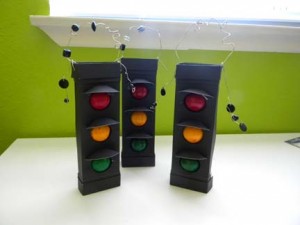 It was the night before conference, and we had just had some very close calls with adversity. I couldn't sleep. Knowing that I kind of need adversity to push me back on track sometimes, I was worried. I said a long prayer…"Please Heavenly Father, I begged.  "Please spare the adversity, I promise I will do whatever your prophets tell me to do."
I woke up to another sunny day with my dear husband, my beautiful children, the smell of waffles, and a deep commitment to do whatever the Lord asks of me in conference to show my gratitude. The first talk I heard was by President Dieter F. Uchtdorf , "The Merciful Shall Obtain Mercy." Yea, I could use a little of that too, I thought. He said,
"We must recognize that we are all imperfect—that we are beggars before God. Haven't we all, at one time or another, meekly approached the mercy seat and pleaded for grace? Haven't we wished with all the energy of our souls for mercy—to be forgiven for the mistakes we have made and the sins we have committed?
Because we all depend on the mercy of God, how can we deny to others any measure of the grace we so desperately desire for ourselves? My beloved brothers and sisters, should we not forgive as we wish to be forgiven?"
It made me think of times that I misjudged someone and felt bad for it later, when I found their motives to be better than I thought. I lost out on friendships I could have had and I wished for their forgiveness.
As I listened on…I realized that this could be harder than I thought, but it only strengthened my resolve and desire to study and learn this talk inside and out and and change my ways…
Presiden Uchtdorf continued.
"The more we allow the love of God to govern our minds and emotions—the more we allow our love for our Heavenly Father to swell within our hearts—the easier it is to love others with the pure love of Christ. As we open our hearts to the glowing dawn of the love of God, the darkness and cold of animosity and envy will eventually fade."
When my visiting teachers came to visit me, I was soooo excited to get a stop sign with this quote from the talk:
"When it comes to hating, gossiping, ignoring, ridiculing, holding grudges, or wanting to cause harm, please apply the following:
Stop it!
It's that simple."
I've been trying all month to live this principal. And lovingly, Heavenly Father has given me many opportunities to practice it. I've gotten better but I am still learning more an more every time I read it.
To make this handout for yourself…