I love paper and I love the gospel. This handout was taken from my personal website. This can be used for a farewell party favor as well or as a lesson help on missionary work.
July 2012 Gone Fishing by Bianca •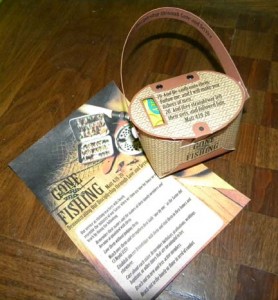 This month's visiting teaching message, Demonstrating Our Discipleship through Love and Service, reminded me of the scripture, Mathew 4:18-20.
"18 ¶And Jesus, walking by the sea of Galilee, saw two brethren, Simon called Peter, and Andrew his brother, casting a net into the sea: for they were afishers.
19 And he saith unto them, aFollow me, and I will make you bfishers of men.
20 And they straightway left their nets, and afollowed him." I love all the ways the message tells us to love those we visit teach.